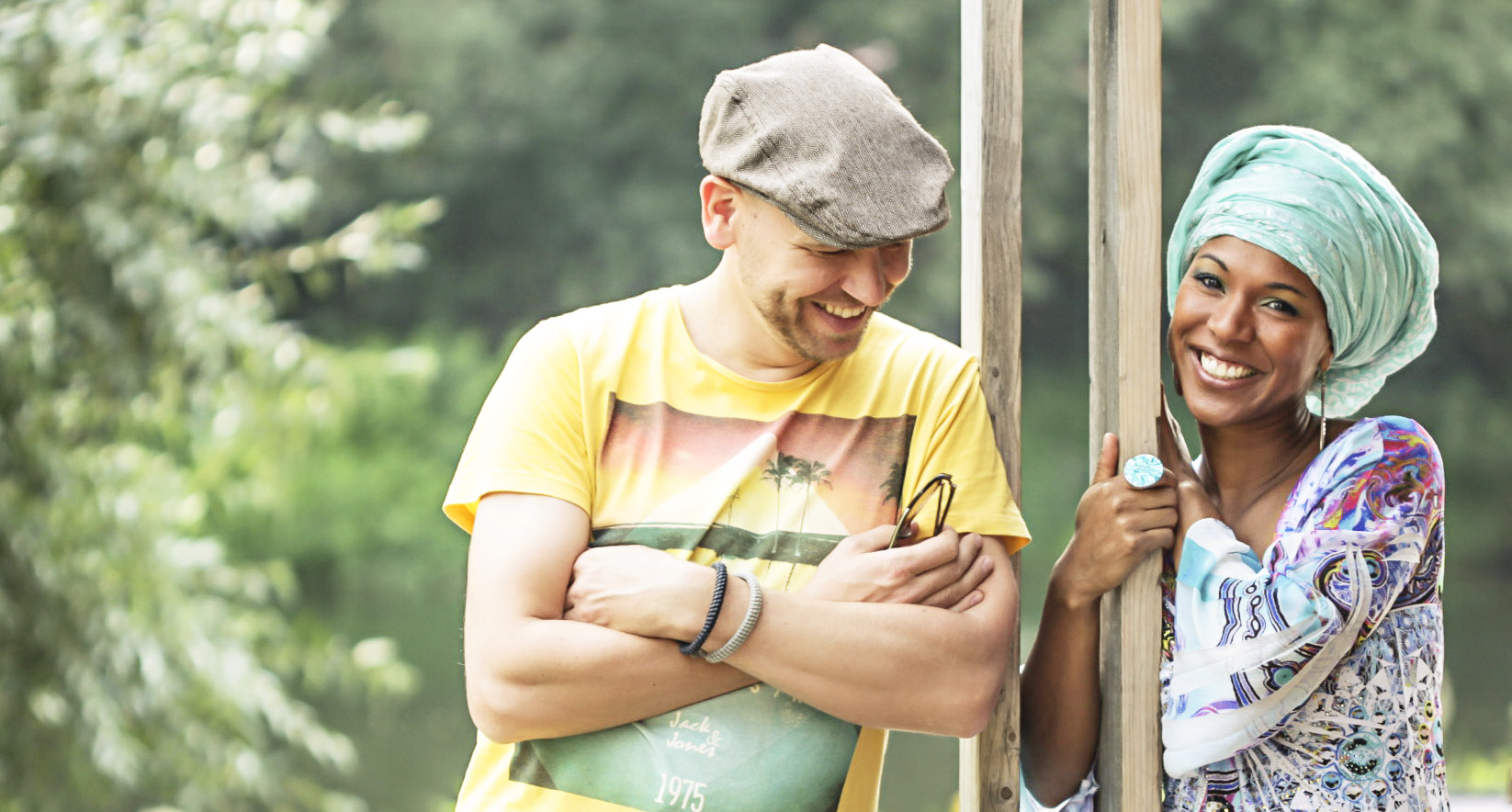 "On this skin, in this tear, in every drop of the infinite ocean ... there you are.
You have inspired the greatest travels, you transform the flavors I know for my greatest pleasure.
In everything and everywhere, you are there..."

Salt!
Two paths are meant to cross when the time is right!

Myra-Maud, a parisian singer with roots in the Caribbean & Madagascar and Lutz "Hammond" Krajenski, keyboardist and arranger from Hanover (not quite the Caribbean) have met 4 years ago. The story of Salt begins...
The band Salt combines a unique blend of jazz, afro-caribbean music and elements originating from the indian ocean music sung in french, creole and english. What sets this group spart is their appeal, which can range all the way from the casual listener to the jazz lover.
A music between shores and jazz club atmospheres, between metropolises and lonely islands. A music that carries us far, far away from the here and now.

Myra Maud, Vocals
Lutz Krajenski, Keyboards



Musicians :
Philipp Kazca, Trumpet
Stephan Abel, Saxophone/Flute/Guitar
Olaf Casimir, Bass
Nené Vasquez, Percussions
Simon Gattringer, Drums